Brochures & Magazines
Read our latest World Traveler Magazine or
click here
for ALL our digital publications.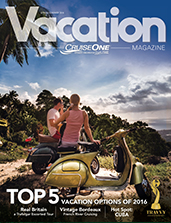 Ask your Vacation Specialist for our FREE Brochure
From Your
Vacation Specialist

Every Reservation comes with a FREE personal agent!Service AFTER the SALE is our commitment!
Read previous issues of Cruise Newz & Views
The Team at Richman, O'Hare & Associates
What is the SECRET WORD game?
Exclusive Customer Loyalty Reward Program